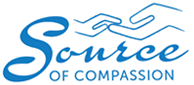 Our Hope Center began our English course this February 2023!
In this course, we serve 14 students from different nationalities and ethnicities including Kyrgyz, Russian, and Afghani immigrants. We would not be able to offer this course to these underprivileged communities if it weren't for your generous donations and participation. Thank you!
But We Are Limited.
There are more requests for our English courses than we are able to help, from many more cities in Kyrgyzstan. To process requests and create new courses, we will need more financial support and your participation in these new courses.
We Need Your Help!
We are looking for more partnerships with individuals, organizations, and ministries. We believe so much in what we are doing and know that you do too. For us to meet the growing needs, we need your help. Please consider donating today!