Child Sponsorship takes children from despair to joy!
We are so grateful! Children in our sponsorship programs have had a rough start at life. It is because of the generosity of sponsors that we can make a difference in their lives, providing them with necessary financial support to go to school and participate in activities that benefit them and their growth. We'd like to show you a bit of then vs. today…
Hear more about Daria's Story then: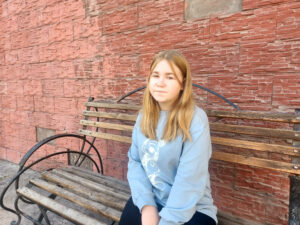 Today Daria is 14 years old and does well in her 8th grade classes. She really loves dogs and cats (seboki and koshki in Russian)!
Hear more about Daria's brother, Artyom, before: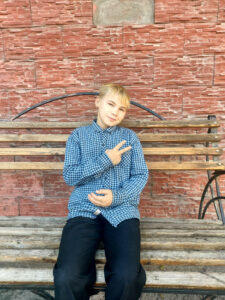 Now Artyom is doing well in school and enjoys life. Similar to his sister, Artyom likes cats! They have a cat and a few kittens as pets at their home. He wants to one day be a part of the special forces (Spetsnaz in Russian).
____________________________________________________________________________________
      We also support another set of siblings, being raised by a single grandmother as well.
You can read more about when we met Anwar and Azat here: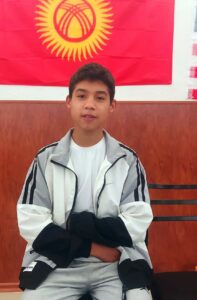 Anwar is now in the 9th grade at school, and he aspires to be an architect one day. He went from struggling to dreaming, because of donors who have stepped in to help him hope again and succeed!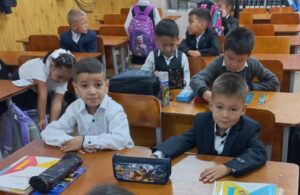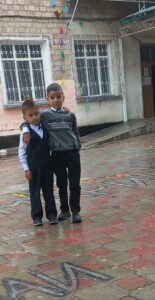 Azat started school for the first time! His older brother Anwar took the photos of his first day; of course he has already made a close friend! Azat is in first grade, and sponsorship also provided the necessary school uniform he is wearing. In Kyrgyz schools, children usually begin school at age 7 and finish by age 16. We have Azat just beginning, while his older brother has almost finished! What a treasure it is to see them be able to get an education. This leads to higher self-esteem, greater opportunities in future careers, and less likelihood of continuing cycles of poverty and addiction.
If you have any questions about our Child Sponsorship Program or would like to partner with us, please reach out to jaqlyn@sourceofcompassion.org for more information or DONATE
Thank you for being a part of Source of Compassion!