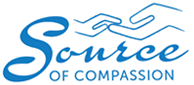 Our students have begun Source Of Compassion's English level 2 course! March 30, 2023 our students took their test to complete our English level 1 course. 
Our level 2 course is composed of 14 students, each from financially disadvantaged backgrounds. They have different life situations, nationalities, and religions yet share the same dreams for learning English so they can improve their lives by finding a better job, continuing a higher education, and for some – traveling abroad. 
They are so grateful for the services and opportunities Source Of Compassion provides for them. Because of your involvement, courses that they would never have the opportunity to participate in are free of charge to them. 
Thank you for your support! Together, we are able to bring hope to Kyrgyzstan! 
If you are interested in learning more or getting involved, please contact us at contact@sourceofcompassion.org or browse our website for more opportunities!
Thank you!