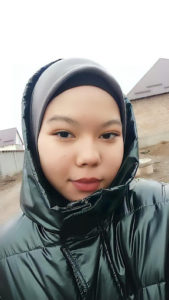 Meet Alina, one of our students at the Hope Vocational Center. She was born in 2006 and is attending public school. During her free time, Alina loves to sing, read, and draw.
She's an orphan who lives with her grandparents. Both her parents died when she was young, and now her grandfather supports them with his part-time job as a plumber. They are living in poverty and don't have much, if any, outside support.
Alina is attending our Hope Center computer classes so she can learn how to use computers and be accepted into a medical school abroad. She wants to then come home to take care of our own future family and her grandparents.
Alina is a strong and kind girl that had the misfortune of being born into poverty. Through her life, she has been lonely and hopeless, unable to see a way out of her situation, but the opportunity given to her through the Hope Center has sparked hope. We are excited to see what she will do with the new skills she is learning and how she will be able to bless her family.
She is very thankful for our Hope Center and for those who are making it happen. And we, the SOC team, are also very thankful for our supporters. Sparking hope in people like Alina is what we strive to do everyday through our programs. We have said it many times, but only because it's very true, but we would not be able to do this without their help.